We have always loved Miatas—they are affordable and have their own market for customization. Every Miata looks different, and can fit different budgets. It makes for a versatile car that will continue to last.
In Spring of 2015, we found some gauges online that promised a digital look. The company, Intellitronix, specialized in create digital clusters for a variety of cars. When we tried the gauges, we liked to look and discussed with them the idea of creating a digital cluster for the Miata.
Our digital cluster launched in June of 2017. Since then, many Miata owners all over the world have added our cluster to their Miata aesthetic. We are proud to present this product to you and hope you enjoy it as much as we do.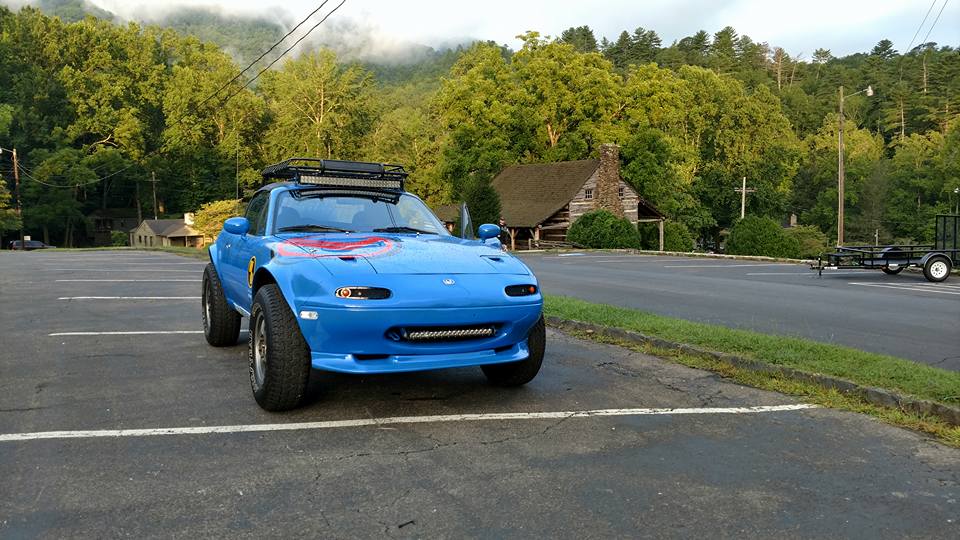 ---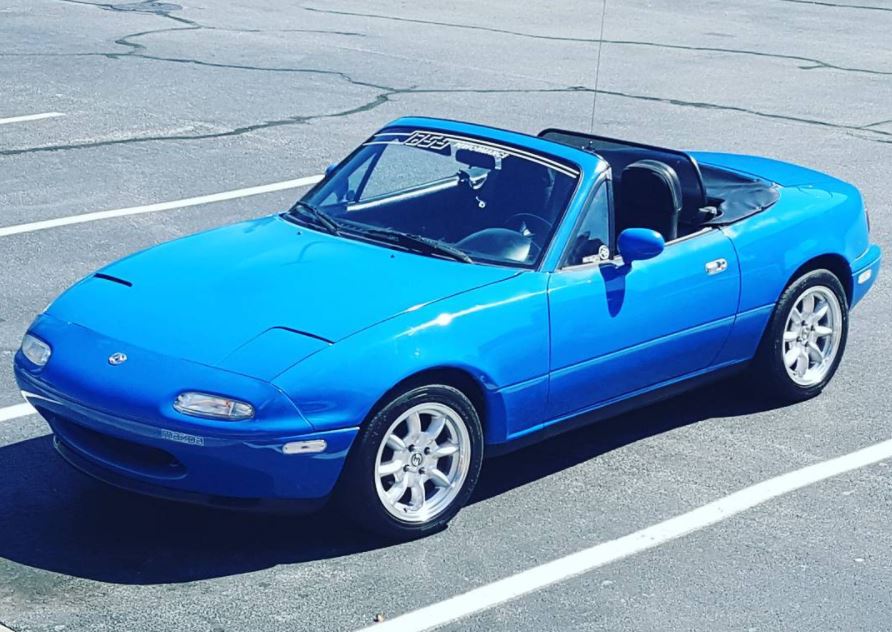 Our Projects/Builds
To showcase our product on-the-move, we have built four Miatas.
I.L. Motorsport Build ("The Lifted NA")
Our lifted Miata (top left) is sponsored by I.L. Motorsport, GmbH. They are a German-based company and racing team. Their high performance products power this build.
The lift comes from a 3-inch lift kit, adjustable upper control arms, and energy suspension control arm bushings–all from Paco Motorsports. Their Offroadster has created a new trend of lifting–instead of lowering–Miatas.
Mariner Blue Build
This build is a Mariner Blue NA (above) sponsored by Jass Performance. The Bulgarian company has a variety of products, both retro and modern.
LE Miata Build
Recently, we acquired an LE Miata. So far, we have replaced the engine and repainted it a black metallic cherry. The red interior has been revived and is gorgeous!
NB Build ("Scarlet Fever")
Because our NB cluster is in development, we decided to add an NB to the family (bottom left). The stock red paint has been replaced with a custom color, a deep metallic red that echoes the stock ND color, Soul Red.